About the Band
Brownsville Station is an American rock band from Michigan that was popular in the 1970s. Original members included Cub Koda (guitarist/vocalist), Mike Lutz (guitarist/vocalist), T.J. Cronley (drummer), and Tony Driggins (bassist/vocals). Later members included Henry "H-Bomb" Weck (drummer) and Bruce Nazarian (guitarist/vocalist).
Brownsville Station was formed in Ann Arbor, Michigan in 1969. Brownsville Station's early albums included song covers from bands which had inspired them.[2] In 1970, they released their debut studio album, No BS, on a Warners Bros. label. Their biggest hit, "Smokin' in the Boys Room", written by Michael Lutz & Cub Koda, from their 1973 album Yeah!, reached No. 3 on U.S. Billboard Hot 100 chart and No. 27 in the UK Singles Chart. The track sold over two million copies and was awarded a gold disc status by the RIAA on 15 January 1974.[3]
The Band
Henry "H-Bomb" Weck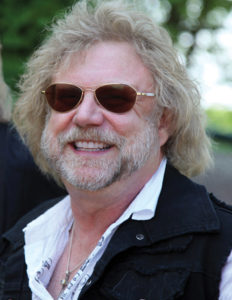 Henry "H-Bomb" Weck has been active in the music business since the sixties. He may be best known as the drummer for Brownsville Station, which also featured Cub Koda, Michael Lutz, Tony Driggins and sideman Bruce Nazarian.
His experience with legendary producers like Eddie Kramer, Tom Werman and Doug Morris helped him develop his own engineering and production talents. This led to Henry producing multiple albums for Blackfoot with original members Rickey Medlocke (currently with Lynyrd Skynyrd), Jakson "Thunderfoot" Spires, Greg T. Walker and Charlie Hargrett.
He also produced albums for English heavy metal band MORE and country band McGuffey Lane. At his Schoolhouse Studio in Ann Arbor, he worked with Rob Tyner of the MC5; Ron and Scott "Rock Action" Asheton from Iggy Pop and the Stooges fame; Scott Morgan and Bill Figg of The Rationals; Mugsy and Weapons guitarist Joey Gaydos, Sr., and countless other great bands and musicians in USA & Europe.
Mike Lutz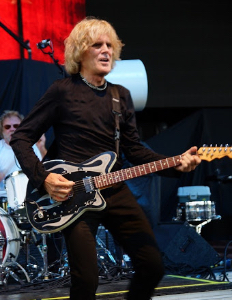 Michael Lutz: Born June 15, 1949 in Ann Arbor, MI. Founding member of. Brownsville Station and co-writer of the #3 hit song "Smokin' in the boys room". After Brownsville, Michael made a name for himself as a producer/musician for. many acts including : F-stop, South Normal, Radiocraft and Ted Nugent.
Recording and international touring as writer, singer, guitarist, bassist. Michael wrote or co-wrote most of Brownsville's material including the multi-platinum hit Smokin' In The Boy's Room. Other hits include: Leader Of The Gang, Kings Of The Party, She Put The Light On, and The Martian Boogie. Brownsville released seven major label albums during the '70s as well as a couple more recently released greatest hits albums. In 2001, VH1 featured them on "Where Are They Now?"
Latest Tweets
Our Twitter feed is currently unavailable but you can visit our official twitter page @brownsvillestat.